Applications running on web servers can be attacked in many ways. One of the approaches involves using the web browser of the victim as a gateway for the attack. Such attacks include the following tactics:
By channeling attacks through the victim's browser, the attacker often has the ability to take actions in the context of the victim's session with the target web application. This allows the attacker to interact with the application under the victim's privileges.
Many of the vulnerabilities exploited by the attacks outlined above need to be fixed by the developers of the web applications, which aren't under the direct control of the victims. However browser users can take some mitigation measures.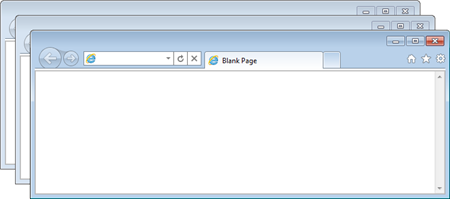 Modern web browser are starting to include mechanisms for resisting attacks outlined above. For instance, Internet Explorer 8 includes anti-XSS, anti-CSRF and anti-clickjacking features. Google Chrome offers some protective capabilities of this manner as well. Users of Firefox can mitigate the risks of CSRF, XSS and other attack on web applications by using the NoScript extension.
Of course, such browser-based defenses aren't without weaknesses; case point: the Abusing Internet Explorer 8's XSS Filters paper by Eduardo Vela Nava and David Lindsay (PDF).
This note is part of a series that explores attacks that use the web browser. Other posts in this series are:
Mitigating Attacks on the Web Browser and Add-Ons (coming Thursday, December 30)
Updated
December 27, 2010