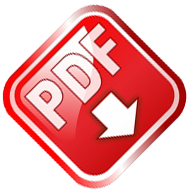 Malicious PDF files are frequently used as part of targeted and mass-scale computer attacks. Being able to analyze PDFs to understand the associated threats is an increasingly important skill for security incident responders and digital forensic analysts. Here are 6 free tools you can install on your system and use for this purpose.
Analyzing a PDF file involves examining, decoding and extracting contents of suspicious PDF objects that may be used to exploit a vulnerability in Adobe Reader and execute malicious payload. There is an increasing number of tools that are designed to assist with this process, including the following:
If you know of other tools that work well for analyzing malicious PDF files and that can be installed locally, please leave a comment.
My other articles related to PDF file analysis:
If you're you'd like to learn how to analyze malicious PDFs, check out the Reverse-Engineering Malware course I teach at SANS Institute.
Update: For another excellent free PDF analysis tool, take a look at my follow-up post Analyzing Suspicious PDF Files With Peepdf.