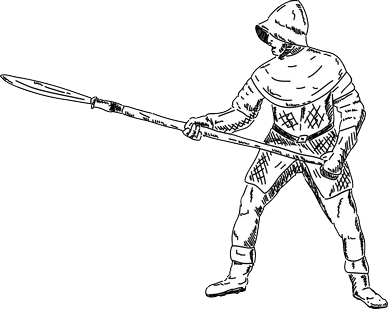 When characterizing ill-effects of malicious software, it's too easy to focus on malware itself, forgetting that behind this tool are people that create, use and benefit from it. The best way to understand the threat of malware is to consider it within the larger ecosystem of computer fraud, espionage and other crime.
A Tip of a Spear
I define malware as code that is used to perform malicious actions. This implies that whether a program is malicious depends not so much on its capabilities but, instead, on how the attacker uses it.
Sometimes malware is compared to a tip of a spear—an analogy that rings true in many ways, because it reminds us that there is a person on the other end of the spear. This implies that information security professionals aren't fighting malware per se. Instead, our efforts contribute towards defending against individuals, companies and countries that use malware to achieve their objectives.
Understanding the Context
Without the work of personnel that handles technical aspects of malware infections, the malware-empowered threat actors would be unencumbered. Yet, these tactical tasks need to be informed by a strategic perspective on the motivations and operations of the individuals that create, distribute and profit from malware.
To deal with malware-enabled threats, organizations should know how to detect, contain and eradicate infections, but we cannot stop there. We also need to also understand the larger context of the incident. We won't be able to accomplish this until we can see beyond the malicious tools to understand the perspective of our adversaries. The who is no less important than the what.
Updated
February 20, 2015