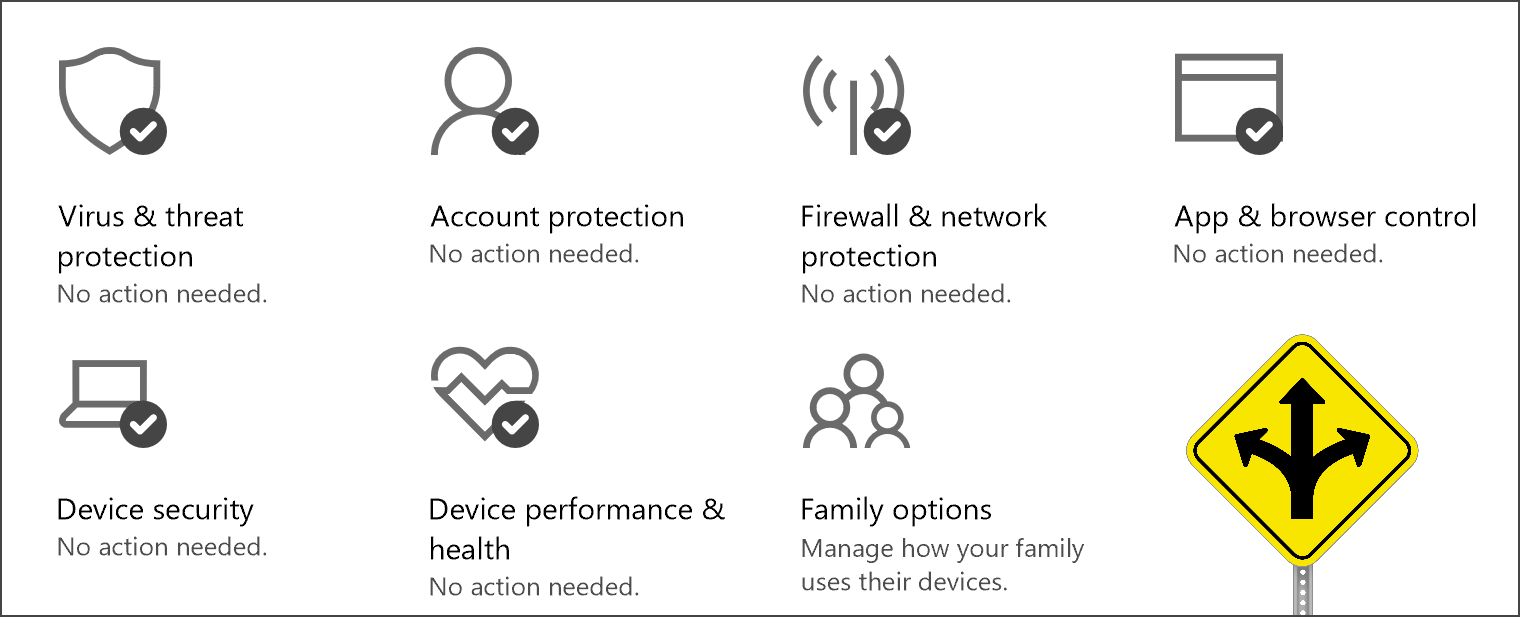 Microsoft is no longer content to simply delegate endpoint security on Windows to other software vendors. The company has released, fine-tuned or rebranded  multiple security technologies in a way that will have lasting effects on the industry and Windows users. What is Microsoft's endpoint security strategy and how is it evolving?Microsoft offers numerous endpoint security technologies, most of which include "Windows Defender" in their name. Some resemble built-in OS features (e.g.,
Windows Defender SmartScreen
), others are free add-ons (e.g.,
Windows Defender Antivirus
), while some are commercial enterprise products (e.g., 
the EDR component of Windows Defender Advanced Threat Protection
). I created
a table that explains
the nature and dependencies of these capabilities in a single place. Microsoft is
in the process of unifying these technologies
under the Windows Defender Advanced Threat Protection branding umbrella—the name that originally referred solely to the company's commercial incident detection and investigation product.Microsoft's approach to endpoint security appears to be pursuing the following 3 objectives:
Motivate other vendors to innovate beyond the commodity security controls that Microsoft offers for its modern OS versions. Windows Defender Antivirus and Windows Defender Firewall with Advanced Security (WFAS) on Windows 10 are examples of such tech. Microsoft has been expanding these essential capabilities to be on par with similar features of commercial products. This not only gives Microsoft control over the security posture of its OS, but also forces other vendors to tackle the more advanced problems on the basis of specialized expertise or other strategic abilities.
Expand the revenue stream from enterprise customers. To centrally manage Microsoft's endpoint security layers, organizations will likely need to purchase System Center Configuration Manager (SCCM) or Microsoft Intune. Obtaining some Microsoft's security technologies, such as the EDR component of Windows Defender Advanced Threat Protection, requires upgrading to the high-end Windows Enterprise E5 license. By bundling such commercial offerings with other products, rather than making them available in a standalone manner, the company motivates customers to shift all aspects of their IT management to Microsoft.
In pursuing these objectives, Microsoft developed the building blocks that are
starting to resemble features of commercial Endpoint Protection Platform
(EPP) products. The resulting solution is far from perfect, at least at the moment:
Centrally managing and overseeing these components is difficult for companies that haven't fully embraced Microsoft for all their IT needs or that lack expertise in technologies such as Group Policy.
Making sense of the security capabilities, interdependencies and licensing requirements is challenging, frustrating and time-consuming.
Most of the endpoint security capabilities worth considering are only available for the latest versions of Windows 10 or Windows Server 2016. Some have hardware dependencies are incompatible with older hardware.
Several capabilities have dependencies that are incompatible with other products.  For instance, security features that rely on Hyper-V prevent users from using the VMware hypervisor on the endpoint.
Some technologies are still too immature or impractical for real-world deployments. For example, using my Windows 10 system after enabling the Controlled folder access feature became unbearable after a few days.
The layers fit together in an awkward manner at times. For instance, Microsoft provides two app whitelisting technologies—Windows Defender Application Control (WDAC) and AppLocker—that overlap in some functionality.
While infringing on the territory traditionally dominated by third-parties on the endpoint, Microsoft leaves room for security vendors to provide value and work together with Microsoft's security technologies. For example:
Some of Microsoft's endpoint security technologies still feel disjointed. They're becoming less so, as the company fine-tunes its approach to security and matures its capabilities. Microsoft is steadily guiding enterprises towards embracing Microsoft as the
de facto
provider of IT products. Though not all enterprises will embrace an all-Microsoft vision for IT, many will. Endpoint security vendors will need to crystallize their role in the resulting ecosystem, expanding and clarifying their unique value proposition. (Coincidentally, that's what I'm doing at 
Minerva Labs
, where I run product management.)