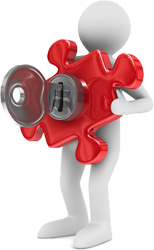 The need to define custom, incident-specific signatures is slowly gaining traction in the mainstream enterprise. A few years ago this concept, often called Indicators of Compromise (IOCs), was mostly discussed by government organizations and defense contractors who were coming to terms with Advanced Persistent Threat (APT) attacks.
Madiant began popularizing the term IOC around 2007. Kris Kendall's paper Practical Malware Analysis mentioned IOCs in the context of malware reversing at Black Hat DC 2007. For a precursor to this, see Kevin Mandia's Foreign Attacks on Corporate America slides from Black Hat Federal 2006. At the time, few organizations saw the need to go beyond antivirus-based detection by analyzing the adversary's artifacts to define custom host-level signatures.
Now, several years later, the term IOC is pretty well-known in the infosec industry. More companies are adding malware and related analysis skills to incident response teams. As Jake Williams put it, such firms know how to examine new malware and extract IOCs. "These are then fed back into the system and scans are repeated until no new malware is found." Automated analysis products from vendors such as Norman, Mandiant, FireEye and HB Gary are being increasingly positioned as IR triage-enablers.
That said, the knowledge and skills for deriving and using IOCs is far from being mainstream. Anton Chuvakin highlighted the distinction between security haves and have-nots along the lines of this capability. The haves know how to reverse-engineer malware to "extract the IOCs FAST (or get those IOCs shared with you by trusted friends) and then look for them on other systems."
IOC techniques haven't entered the mainstream just yet. But we're heading in that direction, as more people attain forensics skills and as more tools become available for defining and making use of such custom, incident-specific signatures.
To learn how to define and make use of IOCs, take a look at: