Google understands that to convince enterprises to adopt Chrome as their web browser, the company needs to make it easy to centrally deploy, upgrade and configure across a large number of Windows systems. To this end, Google released a number of tools for centrally managing Chrome in an Active Directory environment. Specifically:
Google Chrome is available as the MSI installer package. This allows enterprises to centrally roll out and update the browser using Group Policy as well as commercial Enterprise Management System (EMS) software.
Google Chrome's settings can be centrally managed using Group Policy. Google released ADM policy templates to make it easy for Windows administrator to configure the browser according to enforce the organization's requirements.
Google's Chrome Frame plug-in for Internet Explorer allows enterprises to begin adopting Chrome even while continuing to use Internet Explorer. Moreover, Chrome Frame settings are also configurable through Group Policy.
Google Chrome's support for Group Policy using ADM policy templates is key to capturing the enterprise market. Administrators can easily add Google's ADM policy settings to the Group Policy Management Console (GPMC) that they already use to manage the Active Directory environment: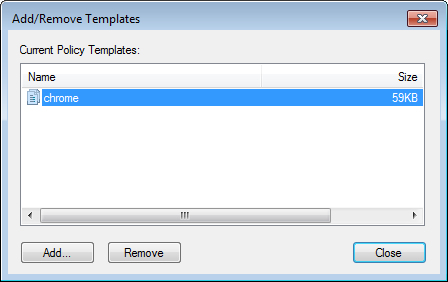 Administrators can then use GPMC to configure the desired Google Chrome settings: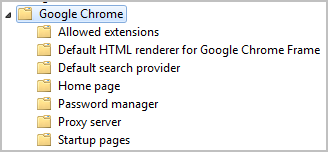 For instance, enterprises can whitelist or blacklist Chrome extensions as part of the effort to lock down the browser's configuration: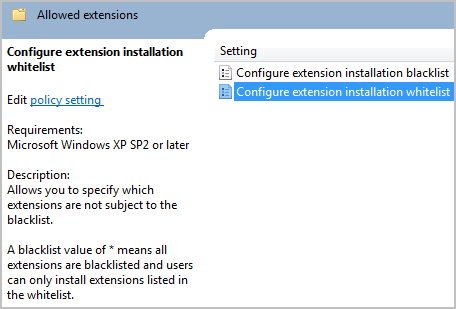 Since the settings are managed using Group Policy, the enterprise can roll them out in a centralized manner across thousands of systems.
The ease with which Internet Explorer can be managed using Active Directory is partly why enterprises have been so loyal to Microsoft's browser. Mozilla missed this mark, which might contribute to Firefox's weak market share among large organizations. Google is on the right track to capture the enterprise market with their browser by making it friendly towards environments that make use of Group Policy.
If the topic of managing browsers in an enterprise setting interests you, take a look at the 2-day Combating Malware in the Enterprise course I co-authored with Windows security expert Jason Fossen.
Updated
December 22, 2010