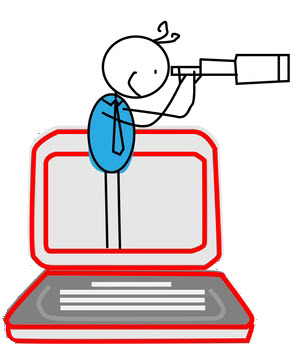 Some organizations have encountered Advanced Persistent Threat over 5 years ago—earlier than most of us. Because of the types of data they process, these initial APT victims were exposed to carefully-orchestrated, espionage-motivated attacks before they spread to a wider range of targets.
Now, half a decade later, might the time to look at the attacks that the initial APT victims are fighting nowadays to forecast the threats that will eventually reach other companies. I am wondering:
Will traditional APT actors eventually disengage from early APT targets, perhaps after obtaining the necessary data, finding the cost of maintaining presence too costly or deciding to focus on easier-to-attack victims? Have they done this already?
Will APT groups remain engaged, but drastically change tactics according to new goals and in response to new defensive elements? How have these tactics changed in the recent years?
What can we learn by treating initial APT targets as predictors of threat dynamics that will eventually affect a broader set of victims? What attacks are effective today against the organizations that had the time and skills to adapt to initial APT tactics?
It's hard to answer these questions without first-hand access to the companies that witnessed the first wave of APT attacks. Furthermore, the dilution of the term APT by marketing departments makes it harder to differentiate between reliable APT insights, such as what Mandiant has been publishing, from generic APT-themed sales collateral peppered throughout the web.
Based on public information and observations, I suspect the threat landscape over the next few years will involve:
A greater use of purchased non-public exploits. (See Reuters' article on the trends in the exploits market.)
More professional oversight of multiple aspects of attack operations and logistics to improve effectiveness and efficiency.
Smarter mining of stolen data ("big data") to derive intel for subsequent attacks, discover relationships and spot other valuable information.
The adoption of the techniques seen in "military-grade" malware, such as Stuxnet, by a broader range of attack groups. (See Eugene Kaspersky's concerns over military's use of malware.)
Increased use of anti-forensics and evasion techniques to conceal attackers' capabilities and motives. (See Eugene Rodionov and Alexandr Matrosov's overview of anti-forensics malware features.)
These are just conjectures. I don't have the answers to the questions I posed above; however, I thought I'd at least ask them and explore the idea of looking at early APT targets' current state to anticipate advanced threats that will later affect other organizations.
Related articles you might like: